Starting with Splashtop Streamer v3.3.8.0 for Mac, we introduce a new and an alternative capturing options directly in the interface. The new capturing option (the default option) helps with issues such as using higher CPU loading or blank app windows. Note, if you change the capturing option during a remote session, you must disconnect and reconnect for the change to take place.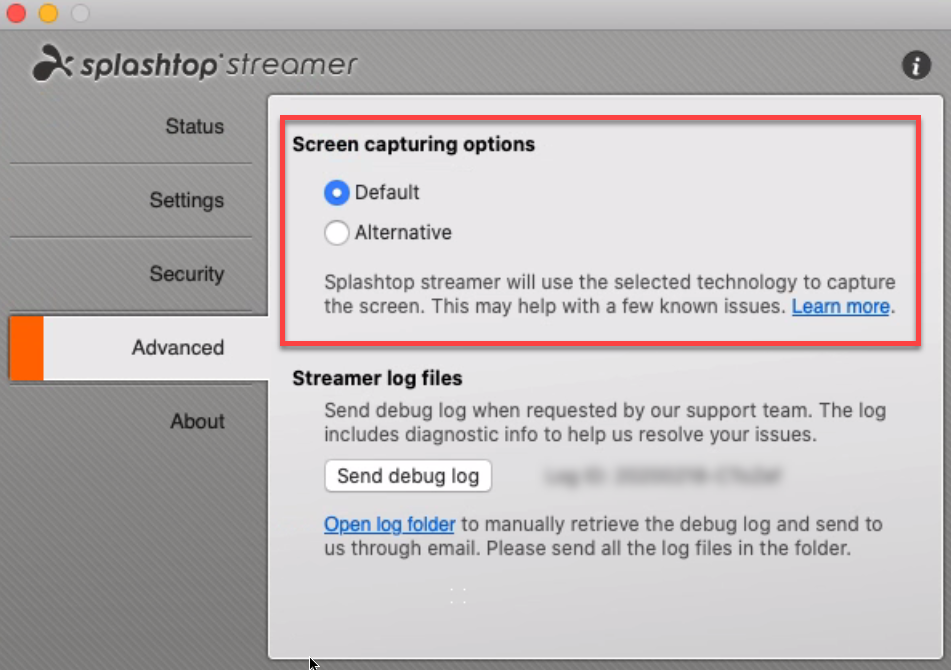 Default
The new default capturing option fixes some issues such as:
When on a headless system (no monitor is plugged), there might be windows showing no contents or just blank.
When using some apps during the remote session, the app windows (or the entire remote window) will flicker.
Reduce the CPU loading.
Alternative
The alternative capturing option works as a backup (not guaranteed to help) if you experience display issues such as only showing blank/blank screen in the remote window or some app windows when using default capturing option. For most cases we still suggest that you should use the default capturing option.