A new privacy feature is introduced in iOS 14, called: "Support local network privacy in your app".
Apps now trigger a prompt the first time they try to interact with the local network. Until permission is granted all local network communication is blocked.
Thus, after upgrading to iOS 14 user will receive an alert: "Splashtop would like to find and connect to devices on your local network".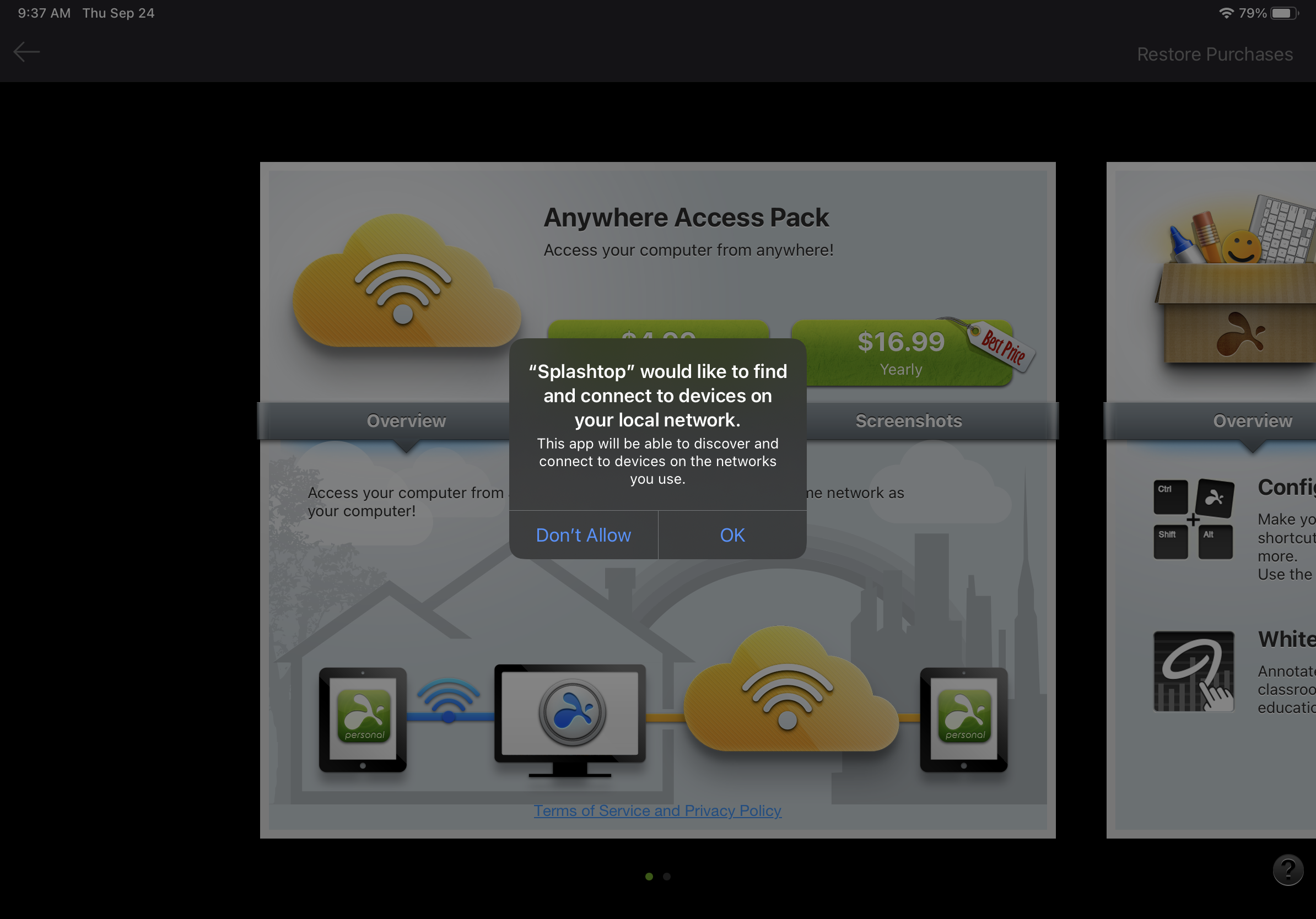 Here's what you'll have to do:
1. Click on "OK" to grant permission for Splashtop.
2. Establish a session in local LAN.
3. You're all set!
Note: Users will only have to grant this permission once and won't be asked again in the future.
What should I do if I click "Don't Allow" in the first place?
1. Simply Launch the Settings app on your iOS device.
2. Tap on Privacy.
3. Tap on Local Network.
4. Toggle Splashtop's button to allow.